---
I am Zac (they/them)! I also go by Jam & Kats. I love cute things and illustrating.My work uses warm colours, charming line-work, and silly illustrations to bring a smile to your face in day-to-day life!
Who are Benji & Isko?
---
My cats! My sticker designs are inspired by my two boys and their personalities. They're both pretty mischievous, but with their own distinct personalities. Benji is quite loud and loves to cause problems while Isko likes to take more naps and try to climb on legs and furniture.Benji is a grey/brown tabby, while Isko is a yellow/tan cat! They're both domestic short hairs and are 3 years old!
Cute cat-themed stationery and illustrations brought to you by JamKats!
Upcoming Shows!
ArtFeast 2023
August 19, 10am-5pm @ Old Town Lansing
Turner St, Lansing, MI 48906
sharing a booth with RayYou can also find my work at:
Cocoon Art Space
327 Division Ave S, Grand Rapids, MI 49503
Sticker Club
August enrollment closes on 8/26. September enrollment ends 9/23!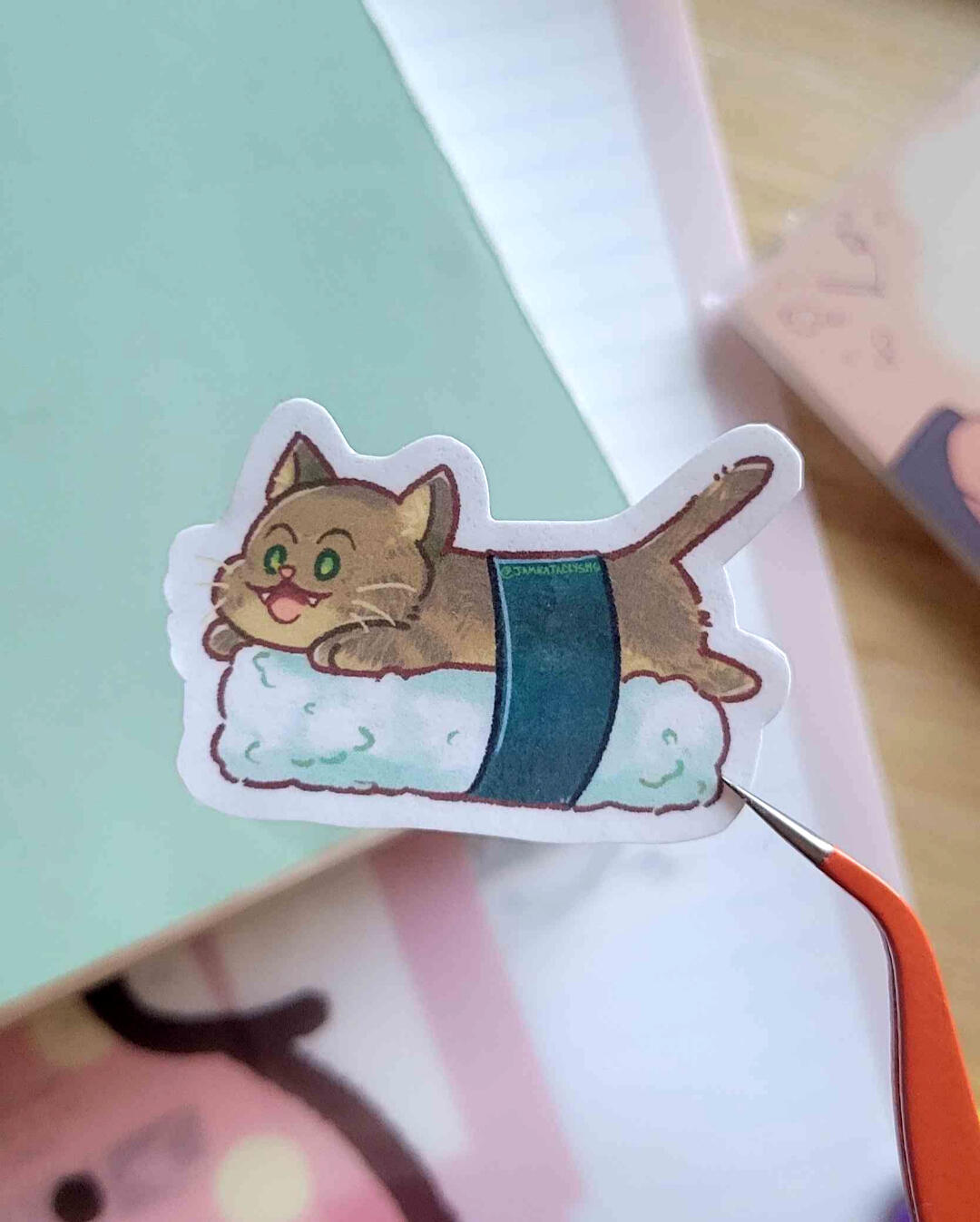 ... left of September Enrollment
Sticker Club is available as a membership tier on Ko-fi! Every month has an enrollment period of 4 weeks, after which stickers are mailed within a personalized greeting card to the supporter.